C&H Awarded Cornerstone Producer Award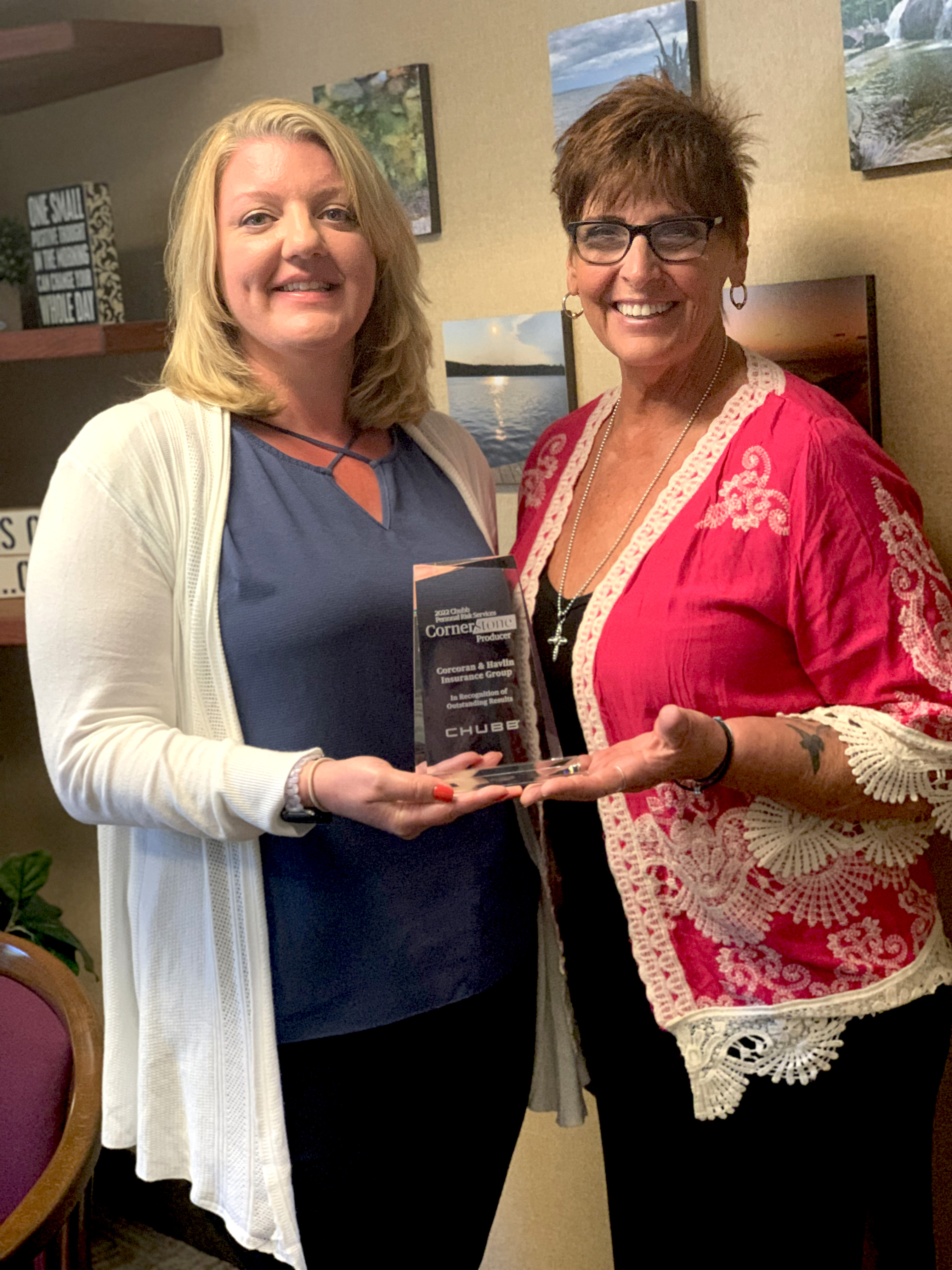 L to R: Jennifer Wheeler (C&H, Personal Lines Manager) and Kathy Davey (C&H, Personal Lines Supervisor)
We are pleased to announce that the Corcoran & Havlin Insurance Group has been named a Chubb Cornerstone Agency for the 15th consecutive year!
Receiving the Chubb Cornerstone award is recognition our outstanding results with Chubb Insurance. With over 15,000 Chubb brokers nationally, only 3% receive this designation! The Chubb Cornerstone program is Chubb's vehicle to recognize those agencies who have a deep understanding of the company's product and services and complement Chubb's focus on superior service.
In addition, as an elite Chubb agency, Corcoran & Havlin gains exclusive access to benefits and support that other Chubb agents don't receive, which enables us to be the best advocates for our clients and provide them with first quality service and products!
Congrats to all who contributed to making this happen!