C&H Recertified as a Five Star Agency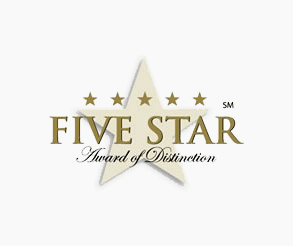 After a week long review this Fall by the Massachusetts Association of Insurance Agents, Corcoran & Havlin has been recertified as a Five Star Agency.
The Five Star Award of Distinction is awarded to an independent insurance agency that successfully completes a "fitness review" which examines an agency's five key imperatives: Customer Focus, Management/Leadership Excellence, Human Resource Excellence, Process & Product Excellence and Future Success. Currently, there are only 27 Independent Agencies in Massachusetts and Rhode Island that have received the coveted Five Star Agency Designation.
The President and CEO of the Massachusetts Association of Insurance Agents, Frank Mancini, said "The Corcoran Havlin Insurance group is an outstanding agency and well deserving of its Five Star Agency Designation renewal. C&H has been a Five Star Agency since 2007 and continue to prove they are innovative, open and embracing of changes to improve themselves and focused on doing what is best for their customers. Leadership, management, and staff alike demonstrate their expertise in their fields, show a passion for their work, and thrive in a culture of supporting each other- working hard while having fun at doing it all. This Agency has grown steadily and have positioned themselves well so that future successes are all well within their grasp."