Career Opportunities
The Corcoran & Havlin Insurance Group is a growing, property-casualty and employee benefits agency that is a proud member of Cross Insurance, the 6th largest privately held insurance agency in the United States. We are a large, fast-paced agency that prides ourselves on working collaboratively as a team.
At the Corcoran & Havlin Insurance Group, we are always interested in individuals who will contribute towards our continued growth and success. We want career-minded individuals who can assist us in reaching new heights in the property-casualty world. If you are looking to further develop your insurance career while having a work/life balance, we are interested in speaking with you!
We pride ourselves not only on the service we provide to our customers, but to our employees as well. As on office we provide a fun environment, hold company outings, promote teamwork and create lasting friendships. We also recognize (and reward) employees who go above and beyond. Join our team today!
---
CURRENT OPEN POSITIONS - Commercial Lines
SEND RESUMES TO: Commercial Lines Department Manager, Denise Donohue: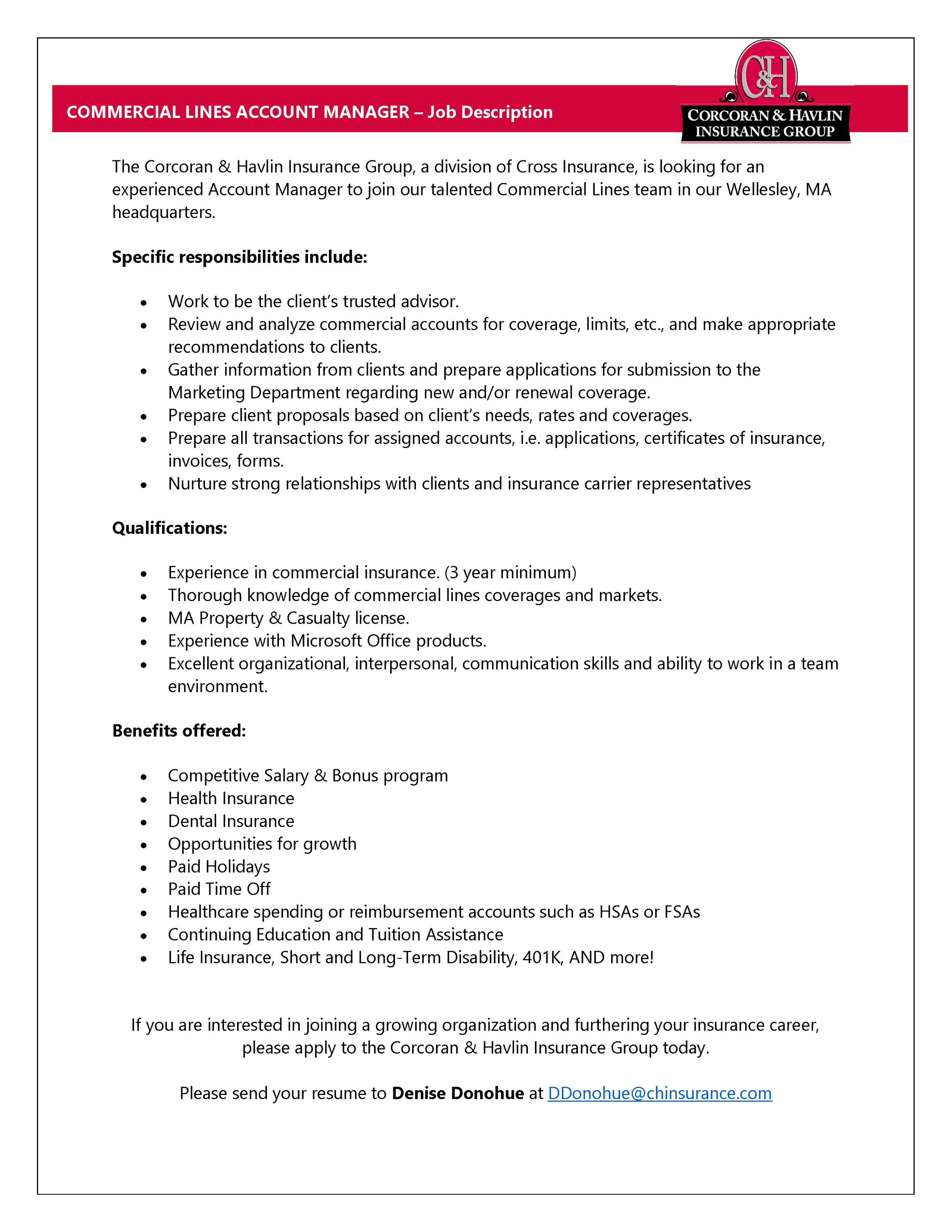 ---
We are also always looking for experienced Personal Lines Account Managers to join our team!
Resumes can be sent to the Personal Lines Department Manager: Jennifer Wheeler
---
For additional information, please contact:
Beth Eyster - Operations Manager