Career Opportunities
The Corcoran & Havlin Insurance Group is a growing, property-casualty and employee benefits agency that is a proud member of Cross Insurance, the 6th largest privately held insurance agency in the United States.
At the Corcoran & Havlin Insurance Group, we are always interested in individuals who will contribute towards our continued growth and success.
We want career-minded individuals who can assist us in reaching new heights in the property-casualty world.
July 2020:
Corcoran & Havlin has an opening for an experienced Personal Lines Account Manager. We are a large, fast-paced agency that prides ourselves on working collaboratively as a team. Please send all resumes to the Personal Lines Department Manager, Jennifer Wheeler.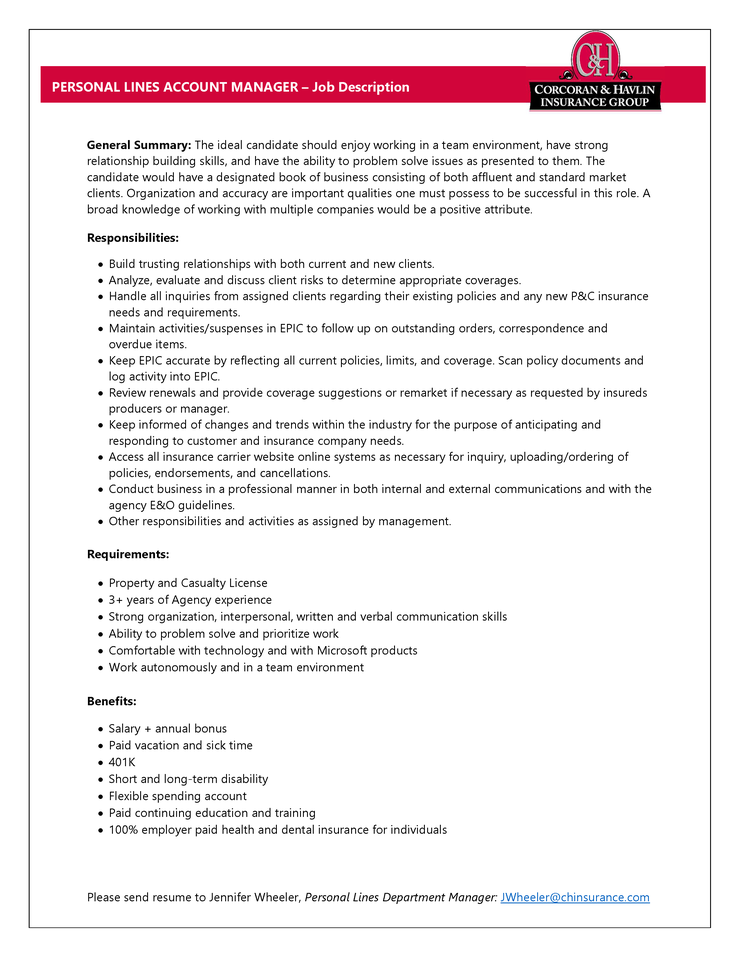 For more information, please contact:
Beth Eyster - Operations Manager