C&H Receives Blue Ribbon Award for 2023!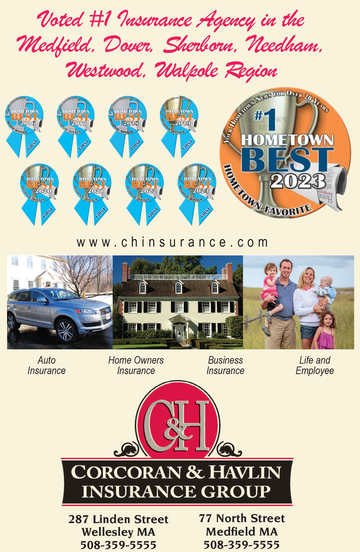 Local publishing company, Hometown Publications recently announced the winners of their 2020 Hometown Best awards.
Once again, Corcoran & Havlin has been selected as the Blue Ribbon recipient! We've been voted the #1 Insurance Agency in the Wellesley, Medfield, Dover, Sherborn, Needham, Westwood & Walpole regions!
Thanks to our valued clients for once again voting us #1!
Tap or click the link to view the entire list of 2023 winners: https://bit.ly/HometownBest2023Winners